Author Visits
Most of my stories are filled with dialogue, so it presents a great opportunity for an interactive presentation where several of the children take on parts in the book. Following the readings, we discuss the themes of kindness, friendship, and self-acceptance. We also discuss the mechanics of poetry and the children perform fun exercises to  create their own simple poems.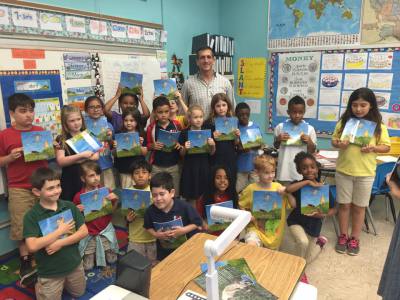 For younger children, I do readings followed by coloring sessions. The coloring storybooks provide a unique opportunity for children to create a work of art while we discuss the positive themes in the book.
Rate schedule: $800 full-day visit, unlimited presentations, various formats available. Discounts of up to 50% depending on volume of books purchased for event. Contact me for more details and availability.